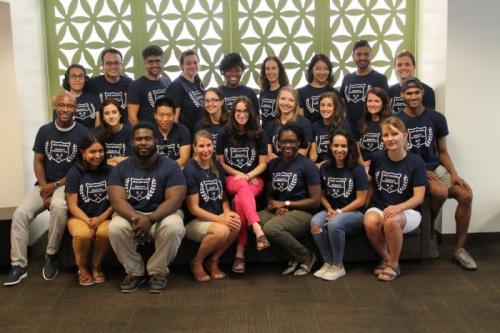 Yale Housing's Residence Life Team is Excited to Start the Year With You!
Every year the Yale Housing Department hires a group of Graduate & Professional students and student spouses to assist you during your time at Yale. You may have already met your Resident Coordinator during move-in but they do much more for you throughout the year!
Your Resident Coordinators are dedicated to building community among the Yale Housing residents. Every month they host an event or two for the entire building and every week they are available to answer questions via email or in person during their office hours. 
The events they provide in their buildings are partly funded by the residents through the one-time yearly programming fee. This allows them to host dinners, movie nights, ice cream socials, wine tastings, off campus bus trips, study breaks, children's events, and much more. To check out some of last year's events, visit our Res Life Blog.
We urge every resident to participate in the programming that happens in your building or another Yale Housing building. It's designed for you! If you have any suggestions or would like to give some feedback, please contact your Resident Coordinator.
We're all looking forward to a great year with you!
Yale Housing