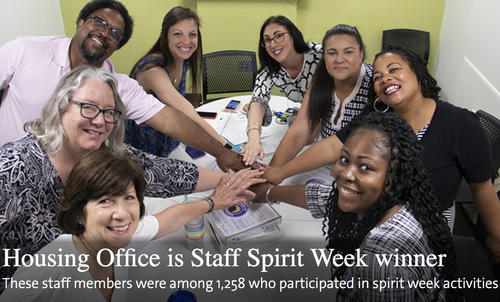 Housing Team Wins
Creating "Care Rocks" to give Smilow cancer patients courage, hosting a spirited volleyball tournament, taking in a bird's eye view of New Haven from the top of Harkness carillon tower, and enjoying A LOT of ice cream were just a few of the ways that over 1,258 staff members amped up the volume during Yale's first annual Staff Spirit Week, June 3-7.
More than 34 managers expanded on the university's tradition of Staff Appreciation Day to celebrate their staff members. Housing manager, Katlyn St. Marie, and her team at the Housing Office were the lucky winners of the prize drawing for Insomnia Cookies (yes, and ice cream, too!). 
Thank you to all who participated—you rocked it!