Yale Housing Staff Directory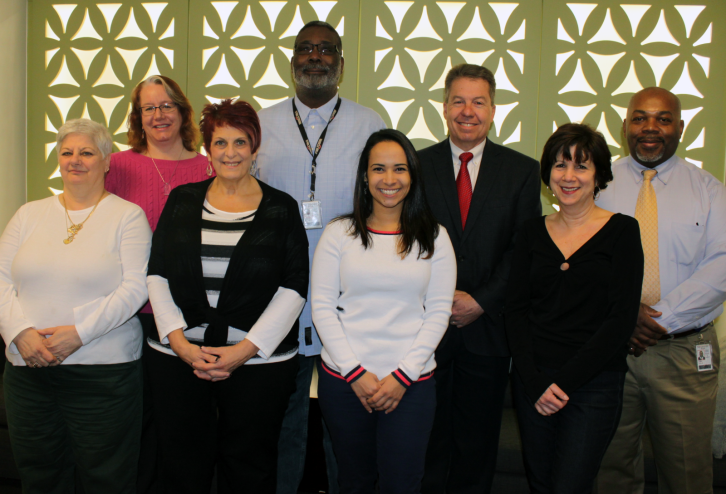 The Yale Housing office is responsible for Yale owned and operated dormitories and apartments in various locations across New Haven. The management and support staff are located in two main offices. Yale Housing is located on the ground level of 420 Temple St (Helen Hadley Hall dormitory). The Harkness Housing Office, a satellite of Yale Housing, is located at 367 Cedar St (ES Harkness Hall dormitory).
Yale Housing strives to provide a safe and supportive residential environment that fosters a sense of community and enhances the educational experience for all graduate and professional students and their families.
Resident Coordinators are student staff who live in the dormitories or apartments and assist the Management staff with residential life programming and various administrative needs.
The Yale Housing Office is open Monday–Friday, 9 a.m. – 4 p.m.
Mr. George Longyear Jr.,

Director

(203) 436-4899

Ms. Beth Bishop,    

Manager, Yale Housing

(203) 432-9635

Manager, Yale Housing

(203) 432-7882

Christopher Taylor,

Manager, Yale Housing

(203) 432-1071

Ms. Laura Bertolini,

Senior Admin Assistant II

(203) 432-2167

Ms. Angela Colandrea,

Admin Assistant

(203) 432-2167

Mr. John Phifer,              

Admin Assistant

John.phifer@yale.edu
(203) 432-9933

Office Assistant (Harkness)

 
(203) 785-7253
Resident Coordinators
The Housing Office employs various students and student spouses living in the dormitory and apartment areas as Resident Coordinators—staff that assists with administrative needs of Yale Housing, social programming for our residents and children's play groups, as well as general assistance to students and families living Yale Housing.
To contact the Resident Coordinators of your building, please review your Housing Student Handbook (names and contact information are listed in the corresponding Apartments and Dormitories sections) or contact Yale Housing at housing@yale.edu.