Amenities:
Basement storage available, Coin laundry on site, Heat and hot water included in rent
---
Building Description
68 Mansfield Street Apartments is one small building, containing six units, located at 68 Mansfield Street, New Haven, and in the Science Hill area of campus. The apartments have a unique layout with a galley kitchen and counter work area. These apartments are not appropriate for children.
Facilities and Other Features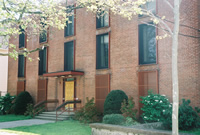 Facilities include basement laundry and storage. Newly renovated kitchens are furnished with a refrigerator and electric stove. Special features include hardwood floors in the bedroom and living space and tile flooring in kitchen and bath. A barbecue grill and picnic table is located in the backyard for warm weather activities and on-street parking is available by City Permit.
This building includes heat and hot water in the monthly rent charge. Each apartment is equipped with mini-blinds on all windows. One floor air-conditioner unit is provided for each apartment during seasonably warm weather. Wireless service is also available.
Residence Life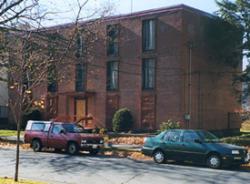 In the building's basement is a Community Room that includes a pool table, Ping-Pong table, TV, and DVD for residents' use.
Residence Life is a vital program for the residents of this building, who meet several times a semester for a wide variety of activities.
Floor Plans and 360 Video
These are sample floor plans only. Each room may vary in floor plan and size.