Welcome to the Graduate Resident Community!
Whether you are coming to Yale as a single student, or as a family, a variety of opportunities to connect with the on-campus community are available to you. It is the goal of the Residence Life Program to help develop a sense of community while residing in Yale Housing. You may take advantage of events planned for your building, children's playgroup, and educational forums on relevant topics for students and their families.
The Yale Graduate Housing experience is unique and the benefits of living within the Yale Graduate Community are long lasting!
Events & Programs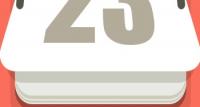 The Yale Graduate Housing community is invited to enjoy these events and programs hosted by the Community Fellows (CFs) and Special Project Coordinators.