Graduate Housing for 2023 - 2024 Academic Year: 
The Graduate Housing Application Graduate and Professional students for the 2023-2024 Academic Year will open on April 1st. Room Selection for paired roommates only will open on April 19. Room Selection for all others will open on April 20.  Please contact us at housing@yale.edu for details.
(Especially for graduate students applying for housing from India - please make sure your VPN is changed to a US location before applying for housing. )
Note: there is a one-year residency limit at the following halls:
272 Elm (first-year GSAS students only)
HHH
254 Prospect
276 Prospect
Mansfield Apartments
I can't access the Self Service Portal and get an error message.
Even though the Graduate Housing Application opens on Saturday, April 1, if you are not able to access it, it's probably because your profile has not yet migrated into our software. Our software is tied to Banner and once your department uploads their incoming students into Banner, you will populate in our software. It's just a timing issue. Have you been issued a Yale NetID yet? Your department will be issuing you one which you'll need to activate. An activated NetID and password is necessary to access the Self Service housing portal.
I read that the Graduate Housing Application opens on Saturday, April 1 and Room Selection on the 19th and 20th.  I don't really understand what that means. Please explain.
Yes, the Graduate Housing Application will open on Saturday, April 1 at 9:00 am EST. It's the first step in applying for housing and you can fill out the housing application anytime from April 1 right up to Room Selection. There is nothing more you need to do.
Room Selection is the important piece, but you don't go into Room Selection unless you have filled out a housing application. On April 19 Room Selection for Matched Roommates opens at 9:00 am EST. And then on April 20 Room Selection opens for all others. Room Selection is first come, first serve.
The Graduate Housing Application and Room Selection will remain open until all beds are filled.
Welcome to the Yale Graduate Community!
Yale Graduate Housing strives to provide a safe and supportive residential environment that fosters a sense of community and enhances the educational experience for all graduate and professional students and their families.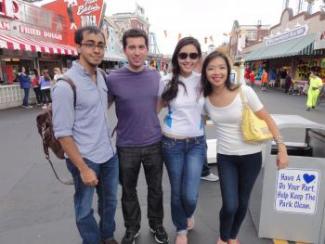 Graduate Housing buildings at Yale are full of charm and history. Many of the buildings that house students have been used for various purposes over the years. Yale University Facilities staff maintain our buildings, working with the Housing staff to identify and address concerns as they arise.
Yale Housing is continually working to improve the condition of our housing units. We encourage students to bring concerns regarding their rooms, apartments, or buildings to the attention of the housing office.
Before you apply:
(If you are a new student, please click here)
Only students currently enrolled in, or who are matriculating into the Graduate School of Arts and Sciences or other Professional Schools at Yale, are eligible for Graduate Housing. 

Individuals such as visiting researchers, post-docs, interns, hospital residents, etc., 

are not eligible for Graduate Housing.
Please review our buildings and contract rates (Dorm Rates and Apartment Rates).
Learn about our application procedures, timeline, and renewal details.
Yale Net ID is required to apply for housing. Please contact your department. 
Graduate Housing Availability Limited
Unfortunately, Yale Graduate Housing does not have sufficient numbers of dormitory rooms or apartments to accommodate all applicants. After applying, students are encouraged to continue looking for other housing accommodations, as we do not guarantee every applicant will be offered a room or apartment. View Affiliated Housing Options.