Housing Application and Room Selection for 2022-2023 Academic Year will open on Wednesday, April 20 at 9:00 a.m. EST.  
Especially for graduate students applying for housing from India - please make sure your VPN is changed to a US location before applying for housing. 
Roommate Matching Feature for 272 Elm only begins April 1, 2022
We are piloting a Roommate Matching application for first-year GSAS students only at 272 Elm. It will open on April 1, 2022. You must have your activated Yale Net ID and password in order to access the application.
Log into your Self Service with your Yale Net ID and password. Click on Applications in the left-hand column. Click on 272 Elm Roommate Matching Application and fill out the questions. Click Continue to submit. Completing a roommate match is no guarantee of housing as we have a limited number of rooms available.
Once you submit your responses, return to the home page in Self Service, click on Room Selection in the left-hand column. Click on Select Roommates. Change "For the Term" to Fall 2022 and click Search for Roommate. You can search by name, gender, study habits, sleep habits, etc. Keep in mind the less filters you use, the more results you will get.
Once you are paired up with another first-year GSAS student, you will both apply for housing through your Self Service portal on April 20. You will choose the Application titled "272 Elm Housing Application for Roommates Only." Once you complete the housing application, you will automatically go into Room Selection. Only one of you needs to pick the room for the 2022-2023 academic year. The roommate will automatically be placed in the other bedroom. Remember to return to the home page to sign the license agreement and pay the security deposit.
Welcome to the Yale Graduate Community!
Yale Housing strives to provide a safe and supportive residential environment that fosters a sense of community and enhances the educational experience for all graduate and professional students and their families.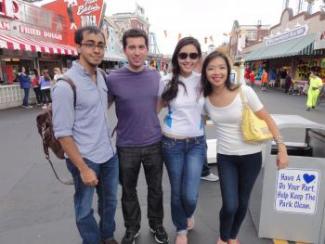 Graduate Housing buildings at Yale are full of charm and history. Many of the buildings that house students have been used for various purposes over the years. Yale University Facilities staff maintain our buildings, working with the Housing staff to identify and address concerns as they arise.
Yale Housing is continually working to improve the condition of our housing units. We encourage students to bring concerns regarding their rooms, apartments, or buildings to the attention of the housing office.
Before you apply:
(If you are a new student, please click here)
Only students currently enrolled in, or who are matriculating into the Graduate School of Arts and Sciences or other Professional Schools at Yale, are eligible for Graduate Housing. 

Individuals such as visiting researchers, post-docs, interns, hospital residents, etc., 

are not eligible for Graduate Housing.
Please review our buildings and contract rates (Dorm Rates and Apartment Rates).
Learn about our application procedures, timeline, and renewal details.
Yale Net ID is required to apply for housing. 
Graduate Housing Availability Limited
Unfortunately, Yale Housing does not have sufficient numbers of dormitory rooms or apartments to accommodate all applicants. After applying, students are encouraged to continue looking for other housing accommodations, as we do not guarantee every applicant will be offered a room or apartment. View Affiliated Housing Options.