Movies for Residents, Selected by Residents!
Residence Life Cinema is a service that is provided for all our students living in Yale Housing. As part of the residential experience, Yale Housing works with Residence Life Cinema to provide residents with on demand movies – Pick a Movie you'd like to see and it will be streamed directly to you for your viewing pleasure!
Every month a new selection of movies picked by our residents will be available. Click here or the image below to begin streaming movies now!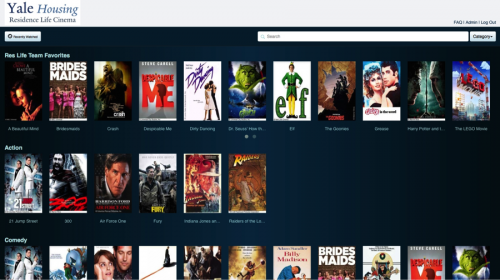 Need your personal log in information? Please email housing@yale.edu.